I think this is one of my main addictions. I get very inspired but these amazing fashion/art young people. I found more cool fashion blogs to share with you and of course if you didn't hear about them before you'll hear it now....Let's start with my part 2 favourite fashion blogs:
1. Jeunedemoiselle - French blog with English translation. I find her blog extremely inspiring and not just when it comes to fashion but art in general (movies, literature, photography)...simply beautiful and worth reading.
2.
The Cherry Blossom Girl
- Another French beauty. I believe that most of you heard about this amazing blog. It's probably one of my favourites EVER! Her pictures are breathaking and it's written in French with English translations.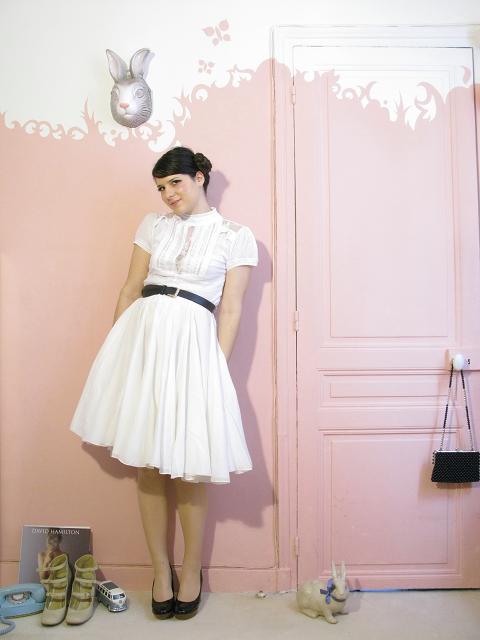 3.
Miss Pandora
- More French fashion blogs:-) This one is quite new and for those who follow these types of blogs will know who she is..She's an art student with amazing sense for fashion and she happens to be photographed a lot on the streets. As of right now it's written in French but English will follow soon. So keep checking.
4.
Cinnamon and Coffe
- She is from Romania and has wicked/classy style. I love reading her blog too. Such an adorable way to express yourself. Either way you'll enjoy it and yes it's all in English:-)
5.
Le Blog de Betty
- It looks like another French blog:-) But you have to admit those girls know how to dress. This one also includes English translation so you can enjoy pictures while reading too.
Ok I think this should be enough for now. Keep an eye on my next favourte European fashion blogs part 3.
Wow I wrote two blogs today...That's what you get when I'm late with my updates:-)
Cheers!