I have a thing for Sweden and their fashion and it's no wonder I find myself spending most of my 'computer time' going through Swedish fashion bloggers. I never been to Sweden but I have family near Stockholm and I'm planning to finally go there and visit them.
If I would have to pick the best blogs than it wouldn't be just Swedish but few of them are from Finland too.
Ok here we go... and in no particular order in my opinion the best ones:

1.
Fashion Fillers
(Finland) - Young fashion student/designer who writes in English for which I'm very grateful. I love her eclectic style and the way she puts everything so well together. I even considered dying my hair red after I started reading her blogs:-)
2.
Lisa Place
(Sweden) - this girl is the cutest and I adore her little outfits and the way she puts different colours together. She also adds translations in English (but not always)..Pictures alone are enough. I get inspired by her outfits a lot. And again her hair is gorgeous too!
3.
Amanda Berg
(Sweden) - this girl (I'm assuming she's a model & make-up artist) is so freaking beautiful that you don't just admire her outfits but her face too...Unfortunately she doesn't write in English in which case you'll have no clue what she is writing about BUT her pictures are good enough. Yet another fashionable girl with red hair which is most definitely beautiful.
4.
Style Bytes
(Norway) - her name is Agatha and she is able to put all kinds of outfits together, even some crazy stuff I would never consider myself wearing, and ends up looking amazing in almost everything. And her blogs are in English in which case I urge you to check it out. She's extremely stylish!
P.S. The blog no longer exists..saddly:-( But here some beautiful pictures..
5.
Only Shalow
(Dutch) - Her name is Ranna and the way she dresses is pure art! Everything she wears is mostly vintage and gorgeous. She writes in English too and I got very much addicted to her blogs.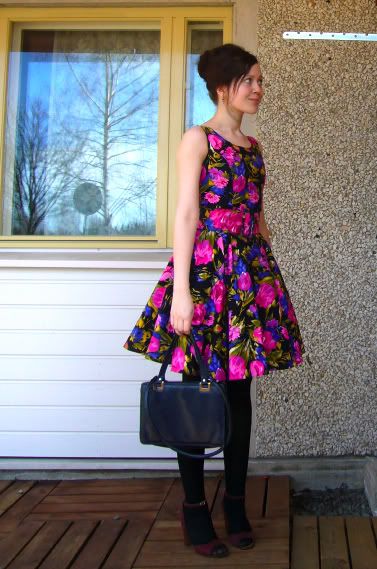 And that's all for now. You can't get better than this.